Brochures & Magazines
Read our latest World Traveler Magazine or
click here
for ALL our digital publications.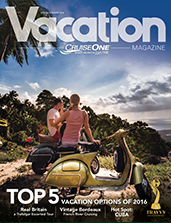 Ask your Vacation Specialist for our FREE Brochure
From Your
Vacation Specialist

Life is remembered not by its years, but by its moments. Your precious vacation memories of family & friends are recalled in the same way. May we guide you to the most lasting of memories here with us! Live the Rich Life!
2016 - Alaska Green Seminar at Sea - Cruise Details
Meet Michael & Marie of Siemens & Associates
Associate Travel Agent Wanted - CruiseOne, Siemens & Assoc
Named Best Travel Agency of 2015 - Lake Elsinore, CA
Incentive Group Cruises - Seminars at Sea - Group Cruises